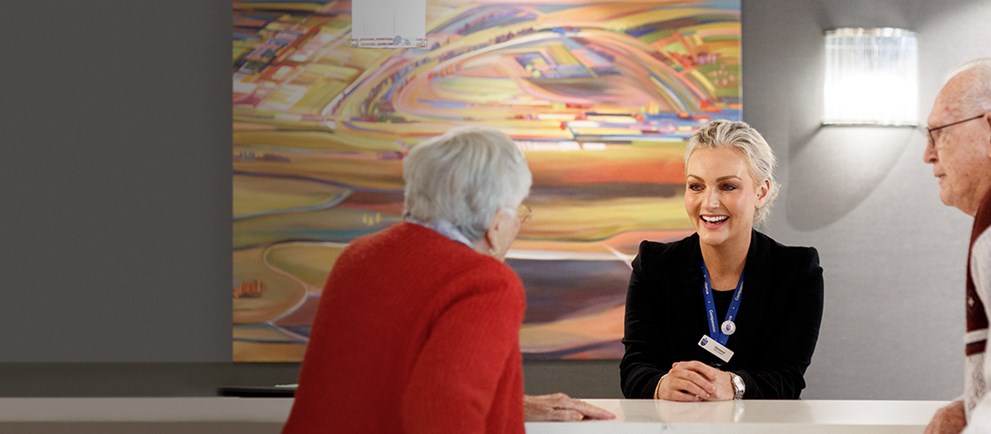 Navigating the complex world of aged care and retirement living can be daunting and confusing at first, particularly if you're not sure what you're looking for. St Vincent's Care Services is here to help. Find out more about each of our services below, as well as information on the Australian aged care system.


Home Care
Home Care covers a wide variety of services that allow seniors to live within their own home, for longer. Our Home Care teams work with you to provide you with a program of services for your needs - from cleaning services, providing transport to and from appointments, help with the weekly shop, providing dignified personal support and nursing care to assist with management of injuries or illnesses, or even just regular social visits. Services can be paid for privately, or can be arranged as part of an approved Commonwealth Home Support or Home Care Packages plan arranged through the My Aged Care service.
Find out more about our Home Care services here.


Retirement Living
Independent living or retirement living is the perfect solution for seniors who are in good health and are able to live independently, but who are looking to downsize. Our welcoming retirement communities offer one to three bedroom apartments as part of a small village, purchased through a licence agreement. Gardening and property maintenance is taken care of, leaving residents to relax and enjoy village activities and social events as they wish. Residents can also take advantage of our Community Living services should they require a little support at home.
Read more about Retirement Living.



Residential Aged Care
Residential aged care is dedicated support and care in welcoming, purpose-built facilities. Residential aged care offers residents a level of support, care and safety that would otherwise not be possible in their own homes, with each facility staffed by dedicated, passionate staff. Admission to a residential living facility is generally processed through My Aged Care and an ACAT assessment, yet other financial arrangements also exist.
Find out more about our Residential Aged Care communities.



My Aged Care
The My Aged Care website and telephone service is operated by the Australian Government's Department of Health, and is the main entry point to the aged care system in Australia.
The Australian Government contributes to the cost of aged care services. You're expected to contribute if you can afford to.
How much you pay depends on:
your financial situation
the number and types of services you receive
the service provider's fees.


Before you can access government-supported aged care services, you need to register with My Aged Care and arrange to have an assessment of your needs. This will be done by either an Aged Care Assessment Team (ACAT) or Aged Care Assessment Service (ACAS).
If you're going to be assessed for a Home Care Package, or care in an aged care home, it's important to get a financial assessment from the Department of Human Services as soon as possible. This will help you to work out costs with service providers when you're ready to find and set up your services.
Everyone who has an assessment through My Aged Care and is found to need services, is eligible to access services that:
may be partly or fully funded by the Australian Government; and
are regulated by the Australian Government.


If you're not assessed as eligible, or are waiting for services, you can access privately funded services at any time.
For more information about assessments and eligibility, visit the My Aged Care website or call My Aged Care on 1800 200 422.
The St Vincent's Care Services admissions team would be happy to answer any questions you have about aged care and retirement living, and can help guide you through the process. Just call St Vincent's Care Services on 1800 865 242.