How to get the most out of your ACAT/ACAS assessment

How to get the most out of your ACAT/ACAS assessment
ACAT assessments are important. But they can sometimes be a challenging part of the process in applying for aged care, home care and respite. The truth is, they don't have to be.
There are steps you can take to make sure you are getting the most out of your assessment, through chatting with your family, properly preparing for the assessment itself and being prepared for the steps after your assessment has taken place.
What is an ACAT assessment and why does it matter?
An ACAT (Aged Care Assessment Team) assesses the needs of individuals looking for aged care support.
To do this, an assessor will ask you questions about your health and lifestyle, current supports, if there are problems with your memory, issues with safety and more.
ACAT assessments matter because they determine what kind of supports a person needs to live safely and comfortably.


How do I get an ACAT assessment?
You can get an ACAT in a few different ways:


My Aged Care (Through calling or applying online)
Through a GP
During a hospital visit
St Vincent's' recommendation: Go through a GP as this can help simplify and speed up the process and ensure you have some professional guidance along the way. Less steps in the process can mean a quicker turnaround. This option is also best for people who are navigating aged care on their own.
The time it takes to get an assessment can depend on your level of need and urgency, but going through the GP helps streamline the process.
However, if your need isn't urgent, you can still easily apply online.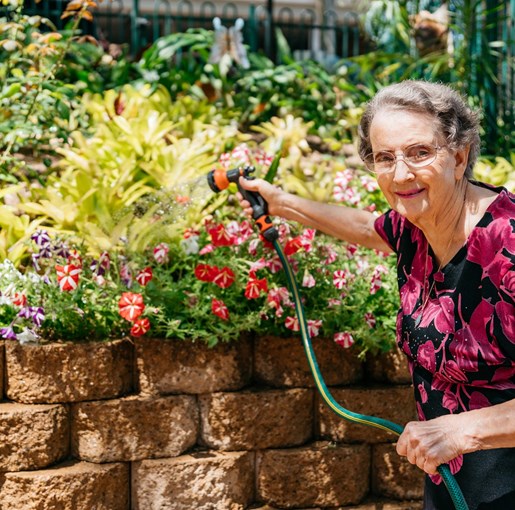 Getting the most out of your ACAT assessment
To get started, there are four steps to prepare you for before, during and after your ACAT assessment:


1. Make sure you and your family are on the same page
These are the main points to consider when talking with family:
If you're not coping and if it's affecting you physically and mentally, be direct and honest about it.
Show that an ACAT assessment isn't giving up. Some people think getting an assessment is a step straight into aged care. It doesn't have to be. Think of it this way: An ACAT assessment is like a passport. You might not need it right now, but it's great to know you've got it, for when you really need it. Avoid stress - get an ACAT assessment early.
You have to all agree and work as a team to get the best outcome in being clear, consistent and honest about how you and your loved ones are coping.
2. Be upfront and completely honest with the assessment team
Downplaying problems helps no one. It's important to make sure that you and your family are open and honest about what you can and can't do when you meet with an assessment team for your support needs.
Discuss your problems as if it's on your worst day, not even an average day.
Talk to every detail including mobility, diet, house cleanliness etc.
Imagine that you didn't have any current carers or support and how you would cope without them e.g. Daughter doing grocery shopping.
3. Prepare for the assessment in advance
The next part of the process is to prepare for the day of the assessment itself.
Make sure someone goes with you or your loved one to their assessment, if they need some support.
Ask plenty of questions like:

What services can I use that will help me reach my goals?
How can my carer be supported too?
What are the wait times on services?
Ask as many questions as you and your loved one, needs to feel comfortable.
4. Prepare for next steps
After you have received an assessment and know the level of care you require, the last step is choosing providers that offer the services you need.
Your ACAT assessor will work to connect you with service providers in your local area. But from there, it's up to you and your family to decide what's best for you.
For home care, we have a guide on what to look for in the best providers.
Just need answers?
Call St Vincent's and our team can:
Ensure you get the right level of care for your needs
Simply explain the three different ways people pay for aged care
Discuss how you can maximise your government subsidies
Get the right information, quickly and easily through My Aged Care
Call 1800 778 767 to get started with us today.
How to talk about home care with your family
It's always better to start the conversation about needing home care earlier rather than later - whether that's a conversation with your children or with your parents.
View all
How to choose the right home care provider
Once you have made the decision to engage home care the next step is to think about how to choose the right home care provider.
View all
Care plans
A care plan outlines your assessed care needs and how your home care provider will support you in achieving your goals and help you to stay in your home for longer.
View all