St Vincent's Home Care staff and qualifications

Is Mum safe when I'm not there? How can I be assured that the person knocking on Mum's door is qualified?
There's no greater level of trust than asking for a stranger to care for either yourself or someone you love. At St Vincent's, we want to give you at least some peace of mind for when it comes to making the decision of getting extra support in your home.
If you're still not sure about our services and want someone to talk to about home care, even in general, please send us an enquiry or reach out to our friendly team on 1800 778 767.
St Vincent's approach to care
Providing the best care is, without question, our highest priority at St Vincent's, particularly in home care. We are committed to ensuring our residents and clients are the priority in everything we do.
Central to meeting this commitment is our staff and their qualifications. Our team is made up of carers and staff who are dedicated, skilled and passionate about improving the lives of those who entrust us with their care.
With locations across south-east Queensland, Melbourne and Sydney, in our aged care and retirement living facilities, in-home community living services, and corporate divisional offices, the variety of roles and areas of expertise across the division are as diverse as our staff. For many of our staff, working for St Vincent's Care Services is more than a job, it's a vocation, or even a calling.
Our services are founded on a long heritage of caring, and our staff and volunteers live our values of compassion, justice, integrity and excellence every day. They are dedicated and skilled, and are the reason we can deliver on our promises of great service and best practice.


Quick facts about our staff
Every staff member meets the legislative requirements for working in home care and are carefully vetted upon application.
Every care worker, nurse and volunteer must have a current police check to work at St Vincent's.
Every person from our team that visits your home will have ID on them.
Every staff member wears a uniform relevant to their role so they're easily identifiable.
If you have any concerns about our staff, our team is always available to talk. Your comfort in our service is extremely important to us at St Vincent's.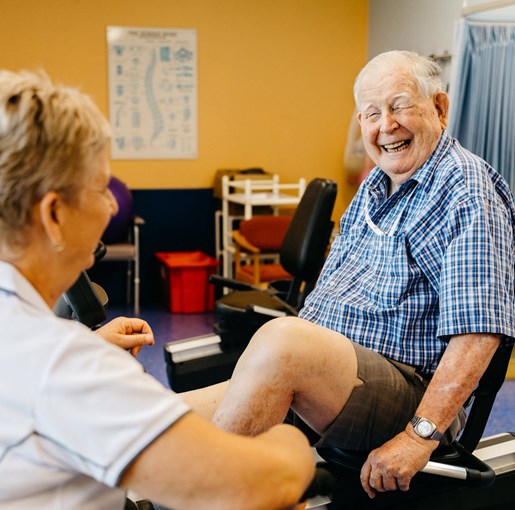 Staff qualifications
Qualifications for staff in home care vary depending upon the role and services delivered.
Staff will be qualified in everything from a Certificate III in Individual Support (Ageing, Home and Community), which provides ground-level knowledge and practical experience you would need to work in home care, all the way through to a Bachelors in Nursing (or similar) to work as a Registered or Enrolled Nurse that visits you in your home.
As a part of a home care worker's education for example, they are trained to:
Provide individualised support
Support independence and wellbeing
Communicate and work in health or community services
Work with diverse people
Work legally and ethically
Recognise healthy body systems
Follow safe work practices for direct client care
Comply with infection prevention and control policies and procedures
Facilitate the empowerment of older people
Provide support to people living with dementia
Meet personal support needs
Support relationships with carers and families


Ongoing training
Employees in the St Vincent's home care team go through yearly training and regular competency assessments relevant to their role. These ensure that every staff member is competent in their role, is qualified to do their job and is regularly updated on any changes in best practice.
For example: Staff in the team would receive an assessment on the handling of medication during their yearly assessment.
In addition to this, staff receive informal training and updates in their roles through regular team meetings. It's here that we provide updates, share learnings and grow the expertise of our home care teams.


What do staff look out for in a care plan? Are they attentive?
Home care workers report any changes back to our coordinators and are your eyes and ears when you're not there. We document any changes in our care plans which will change depending on a client's circumstances.
At a minimum, care plans are reviewed yearly. However, staff are always working with clients to find out what works best for them depending on their level of support. At St Vincent's, we're always on the lookout for ways to make our clients comfortable in our care, so if there are ever any questions or queries, our staff will always be happy to answer.

In terms of review times, these will differ depending on your Home Care Package and level of support. At a level 1 package for example, it wouldn't make sense to redo your care plan, say, once a month, if you only needed a lesser level of support and your circumstances haven't changed.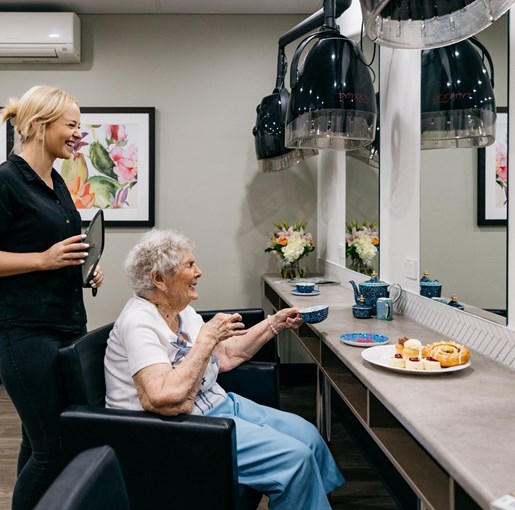 Care plan reviews
These factors form the crux of a care plan and are the basis for the care in your home. Care plans are also reviewed at major times of change, for example:

Greg had a fall and went to hospital.
We would work with a multidisciplinary team such as Occupational Therapists (OTs) and nurses to ensure that the right supports were in the home upon Greg's return. After Greg leaves the hospital, we would conduct our own review to make sure that nothing has been missed in terms of accommodating his needs.
His clinical needs would be assessed, his need to be able to go to the shops every Tuesday, his ability to get around the house. Rails, ramps or other assistive devices and amendments to his environment would be assessed and put in place. We could send a home worker out to his house to take him to the shops or have a cup of tea if he can't get out and talk to people like he used to.
This is just one, short example. But it demonstrates that when it comes to care, we consider every aspect of your life, not just the clinical side.


Just need answers?
Call St Vincent's and our team can:
• Ensure you get the right level of care for your needs
• Simply explain the three different ways people pay for aged care
• Discuss how you can maximise your government subsidies
• Get the right information, quickly and easily through My Aged Care
Call 1800 778 767 to get started with us today.
What is Home Care?
Learn more about what is home care at St Vincent's Care . We welcome you to contact our friendly team with any questions.
View all
Cost of Home Care
Learn more about the cost of home care at St Vincent's Care . We welcome you to contact our friendly team with any questions.
View all
Home Care Services
Learn more about the Home Care services offered at St Vincent's Care. We welcome you to contact our friendly team with any questions.
View all