How to Talk About Aged Care With Your Parents
Identify the problem | Suggest a solution (with tips)
Updated 14th September 2023 | | 6 minute read
Written by Jesse Gramenz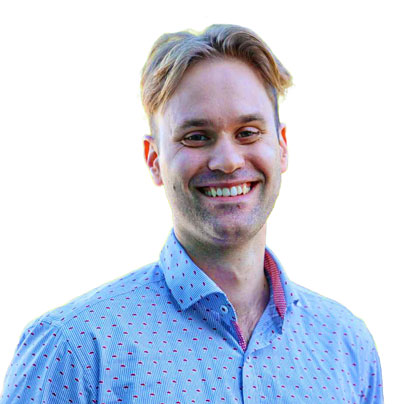 Reviewed by Michelle Mitri
Time and time again we've heard families say the same thing: bringing up aged care is one of the hardest things to do. So, let's talk about how we can make that chat just a little bit easier.
The easiest way to think about a conversation about aged care with your parents is to break it up into two parts:
Your parents need to see that things aren't ok as they are and that, without help, they could get worse.
Your parents need to see that there is likely a solution that isn't as bad as they think it is.
Time and time again we've heard families say the same thing: bringing up aged care with loved ones is one of the hardest things to do.
Not just because it's a difficult topic, but because it's one that almost always offered with some resistance.
"I'm fine, I'm fine, I'm fine."

"I'm not like those other old people."

"You're looking after me, I don't need extra help."
We want you to feel confident in answering those concerns and feel confident that you're making the right decision.
Firstly, realise that this is difficult for everyone (you're not alone!)
While we're offering suggestions below of ways to approach an aged care conversation with your parents, we know that it's still going to be a difficult conversation.
Cathy talked to us about those initial conversations she had with her parents and when she knew that she wasn't coping with their care.
"Mum deteriorated and we realised we needed some extra help. There was a lot of talking. A lot of reasoning."

"I told them I wasn't coping. You try and put on a brave face, but with Mum, I still had two kids at home while I was working. It was pretty much: we need to get help, or I'm going to have to get help for me."

"You feel like you've failed. You feel like you should be able to do it all."

"It is a hard decision to make. It's a reality call of how sick or elderly they are. You have to come to terms with that part of it too."
Identify the problem
Identify the signs your loved one needs care
Before you think about having a conversation about aged care, consider what things you've seen that have led you to feel that way.
Often times people enter aged care because of an injury or because their mind and memory isn't what it used to be. This list is here for people who are thinking proactively about care, because thinking proactively about aged care or in-home support can be the difference between a smooth transition and a stressful one.
The signs people need extra support are many, but can include:
An overflowing laundry basket
Shortness of breath while moving around the house
Frequent falls or evidence of falls

eg.

scrapes or bruises
Frequently

expiring

groceries
Difficulty in paying bills and managing finances
Mixed up or missed medications
Requests

for more support than usual
By thinking more about the reasons you're suggesting aged care, you will give yourself the confidence to know whether or not your parents actually need care.
Explain how you (and others) are feeling
It might sound selfish, but you need to voice how the current situation is affecting you and the rest of the family. Without you voicing how you're feeling, they might believe that everything is fine.
You can do this by not only expressing how you're feeling, but also family, kids, grandkids and health professionals if they have expressed concerns as well:
"I'm not coping."
"I don't want to see you get hurt again."
"The GP said that you're not eating enough."
"The physio said to me that you might need some extra support."
"I had to rely on the family to go and get things. So, you don't want that. They've gotta live too. You know, and the boys were very good, but we knew we had to come [to aged care]."
St Vincent's Corinda resident, Margot
Sometimes if a call for extra help only comes from you, it can sound like you're fussing. But put together a case of how it's not just you feeling that way, and it makes the question of extra support seem far more reasonable
Reminder: While this guide is aimed at people who approaching an aged care conversation, extra support doesn't always mean aged care! There are many options available that help to support people in their homes and in the community.
How to suggest a solution
Feel confident about how aged care can help
The reality is, if you're considering aged care for your parents, it's because you love them and want the best for them.
Despite that, it can still feel like you're letting them down.
We often find that it's because people's perception of aged care is that it's a morbid and sad place where you get 'stuck' and can never leave.
No doubt, your parents will feel the same way about aged care (If not worse!). But the truth is, reality is much different:
In aged care, y

ou have your own room and ensuite

;
You get out of bed when you want to;

You choose what you want to do and when;

You're not stuck in a corner or isolated;

Often you'll feel it's more like a hotel than hospital, with full catering, laundry and cleaning;
There's usually gardening that needs doing;

There's always a walking group for those who like the outdoors;

Or book groups for people who like to stay inside;

There's live music and people to enjoy it with;

Meals are regular and healthy;
There's chances to meet new and like minded people;

And if you're afraid of being there permanently, there are options to trial it first through respite care!
Remember that that the decision to enter an aged care home is not a reflection of your parents' independence or ability to care for themselves. It is purely a decision that prioritizes their health and wellbeing.
Read on:
Valerie with her two daughters Jenny and Jayne
"Since Dad's been gone,

Mum has

eaten so many meals alone. And

now

she's

got her gang.

S

he's

got her beautiful table

and

she's

getting to share three meals a day with people."
"There's this 'on-tap company' that she has, but she can always go back to her room to be alone."
Parting thoughts
Now that you have identified the problem and feel confident about a solution, having a conversation becomes that little bit easier:
Mention the signs and things you have noticed
Express how this makes you and others feel
Offer a solution - whether that's aged care, respite or in home care
The reality is, a conversation on aged care (or any conversation) rarely goes by a script, but the best thing you can do for yourself (and your parents) is be prepared.
That's the best way to talk about aged care.
Staff and Qualifications
Learn more about the aged care staff and qualifications at St Vincent's Care . We welcome you to contact our friendly team with any questions.
View all
What is it Like Moving Into Aged Care?
To give you peace of mind about the first 30 days in aged care, we've laid out a rough guide of what you can generally expect entering an aged care home.
View all
How to Choose the Right Aged Care Home [4 Step Guide]
Ask the right questions. Make the right decisions. Choose the aged care home that works for you & your family. Learn more with St Vincent's Care.
View all