How to downsize to move into a Retirement Village

How to downsize to move into a Retirement Village
Moving is already stressful enough.
But moving into a smaller home can especially make for a pretty significant change in your lifestyle. To better prepare you for downsizing (without pulling your hair out), we've written a short guide on downsizing generally and some practical tips on downsizing into a retirement village.
But before we talk about moving into a retirement village, let's first look at downsizing in general and what that means.
What does it mean to 'downsize'?
Downsizing means different thing to different people. It doesn't just relate to retirement living. It could mean an apartment, or a smaller home, depending on what it is you're looking to get out of a move.
But the choice to downsize can be summed up simply: choice and freedom.
For most, it means you've come to a stage in your life where you get to choose the next step.
The main reasons people downsize include:
Better position - closer to families and friends
Better location - near the beach, near shops/restaurants or to live more rurally
A more manageable home - one that's easier to maintain
Financial freedom - Getting the most value out of your bricks and mortar, leaving more money in your back pocket
Security – locking up a home and travelling without any concern

A downsizing truth
Yes. Downsizing does involve decluttering (throwing things out).
We see time and time again people who come to visit one of St Vincent's retirement villages and when they get home, they sit down and realise that have to move on from decades of accumulated 'stuff'.
While this can seem overwhelming, there is always downsizing help available. There's friends, family and even organisations that can help whose sole purpose is to help you prioritise what you really need.
The trick is to take it all one step at a time.
Work out where you're at
Downsizing is a significant emotional and financial decision.
It's important that you:
1. Talk with your family
While it's ultimately your decision, it's important that you and your family are completely across what's happening. It also can't hurt to have others keeping an eye out for great deals or ideas for your move!
2. Organise your finances
Work out how much money you have and possibly talk to Centrelink (cheaper) or a financial advisor. There are incentives and government schemes you might be eligible for with the sale of your home.
Once you have talked with your family and organised your finances, you are well equipped to start looking at whatever 'downsizing' looks like for you. For a step-by-step guide of moving into a retirement village specifically, see below.
Redirect your mail, disconnect utilities and arrange for change of address notifications.
Try not to rush yourself when preparing to downsize to move into a retirement village. It's not easy moving from your home of 10 or 20 years. Give yourself time to adjust and mentally prepare for that transition into your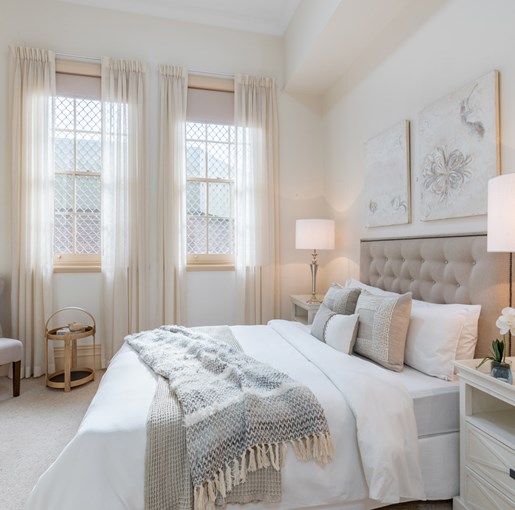 Steps for moving into a retirement village
If you do decide to eventually move to a retirement village community, the reality of 'the move' can be overwhelming. It can be exciting and daunting – there's so much to do! Where do you start? By taking it one step at a time and asking for help if you need it.
Step 1 – Determine what style of accommodation will suit your needs
Once you know the style of the accommodation and how much space that meets your needs and you're comfortable with, then you will have an idea about how many personal possessions you can keep.
Step 2 – Take inventory
Go through each room as well as garages and sheds and take inventory of all your belongings. Ask yourself what you would take with you in an emergency – this can help you decide what is truly important to you – the things you can't live without and can't replace.
Many people have gathered a life time's worth of beloved belongings so it can be difficult to decide what to keep and what to let go of – this can be an emotional process so seek help and support as required.
Step 3 – Decide on what to take
If you are moving into a unit or smaller home, only bring furniture that is necessary and won't clutter your space. You want your new home to be homely and comfortable.
You may even decide to spoil yourself and buy new furniture that suits your new home.
Step 4 – Prepare your old home
Contact 2-3 real estate agents to determine what your house is worth and begin the process of getting it ready for sale.
Then you can make arrangements for your old home – such as cleaning, gardening, repairs (if required)– to ensure it is ready for sale. You don't need to go overboard, just do what is needed to get the sale usually based on advice from the agent. Sell off extra furniture or personal possessions you will no longer need or pass them onto family members.


Step 5 – Get packing
Organise the physical aspects of packing and transporting your belongings to your new home in the retirement village. Arrange for assistance in moving in to your new home such as unpacking, arranging furniture, installing electronic devices and hanging pictures – all those things that will help to make your new house a home.
There are organisations or people you can engage to help you do this.
Step 6 – Organise your paperwork
Redirect your mail, disconnect utilities and arrange for change of address notifications.
Try not to rush yourself when preparing to downsize to move into a retirement village. For many older people, they struggle moving from their home where they have lived for 20-40 years into a new place. Give yourself time to adjust and mentally prepare for thattransition into your new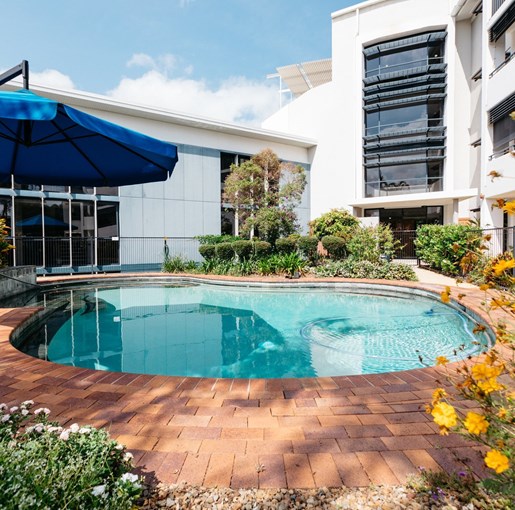 Where you can find help
Downsizing to move into a retirement village is a big job that often requires help. Don't be afraid to ask for it early on.
If family or friends are unable to help out or if you prefer a professional to do the job for you, there are specialists that can help in many areas of a move such as:
Assisting with sorting through household contents and possessions and decluttering
Disposing of excess items through sales or charities
Organising, coordinating or assisting with the physical move such as packing, arranging transportation and unpacking in your new home
Cleaning, repairing and presenting your home and garden for sale/lease
Assisting with paperwork such as organising mail redirection and disconnecting utilities
Still have questions?
There's nothing better than talking to someone. For other tips and tricks for navigating aged care, our team is always ready to chat. Call us on 1800 778 767 and get started now.
What is a Retirement Village?
Learn more about what a retirement village is with St Vincent's Care . We welcome you to contact our friendly team with any questions.
View all
How to choose the right retirement village
Learn more about how to choose the right retirement village with St Vincent's Care . We welcome you to contact our friendly team with any questions.
View all
Error
Home care is health and supportive care provided by qualified professionals in the comfort of your home.
View all