How to choose the right Retirement Village

How to choose the right Retirement Village

We've worked with thousands of potential residents at St Vincent's to help them find the retirement lifestyle that works best for them. Based on that we've put together 3 steps to choosing the best retirement village for you.
Step 1: Start Googling
You can learn an awful lot from Google. Put out a search for retirement living and explore as many homes as you can in your area.
It pays to research!
To work out fair market price, go onto RealEstate.com or a similar website and find out what the average price is for retirement village communities in the locations you are considering. You want to make sure you're comparing apples with apples. That will give you a rough figure or budget that you can work towards.
Remember: At this stage, while you should keep price in mind for your budget, explore a range of villages and see what you get for your money. Depending on the lifestyle or the amenities offered, you might find that the most expensive villages aren't the best or vice versa (Only pay for what you know you'll use).
On your search for retirement villages, consider:
What facilities are closest to my family and friends?
What amenities do they offer? (gyms, pools, coffee shops etc.)
Are they close to restaurants or shopping districts?
Are they pet friendly?
If there are 'must haves' here that a village doesn't have, then it's easy to cross them off your shortlist. But if you're happy with a village from what you see online or have heard from friends, you should consider doing some window shopping and arrange to go and see for yourself.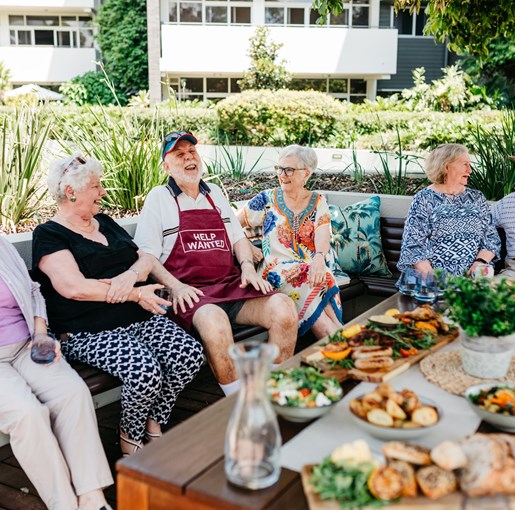 Step 2 – Tour villages
There's nothing quite like seeing a village in person which arguably makes touring villages the most important step. By walking through a village, you'll be able to ask questions more naturally, get a feel for the community and the atmosphere.
To be best prepared for your visit with us, here are some pre-prepared questions you can add to your list already to make best choice for you on your new life on this exciting journey.
Questions to ask:
Can I talk to some village residents?
By far the easiest way to get an honest answer on the lifestyle of a village is by talking to residents themselves. This could be included as a part of your visit, or you could request to call a resident to chat and get a better idea.
What are the ongoing fees?
Body corporate or other fees can take a few different names, so it's important to get clarity around what fees you'll be paying regularly. It's also important to factor in whether or not water costs, gas, maintenance etc. is included in your regular fees as some of these differ from village to village.
How active is the community? Are there events?
Whether you're interested in an active community lifestyle is entirely up to you, but a strong social calendar can be a good indicator of how lively a community is and how invested the provider is in helping to provide a fun and engaging community atmosphere.
Are there parking spaces available?
This seems like an obvious question to ask, but it's normally something that may not be directly listed on a village's website. If there's a parking area either for yourself or guests, factor that in with the price of the village.
Do you offer other types of care like in home care?
This is of course dependent upon why you're moving into retirement living, but if you're downsizing because of health concerns or for social reasons, it might be worthwhile considering home care as an option for shopping trips, medical care, or even just to have someone stop by regularly for a cup of tea.
Villages that are co-located with residential aged care on site can also provide some peace of mind that care will be there if and when you really need it.
Learn more about home care at St Vincent's here.
Is that the best price you can do?
It may not always be possible, but many retirement villages are able to move on price. It's always worth asking the question!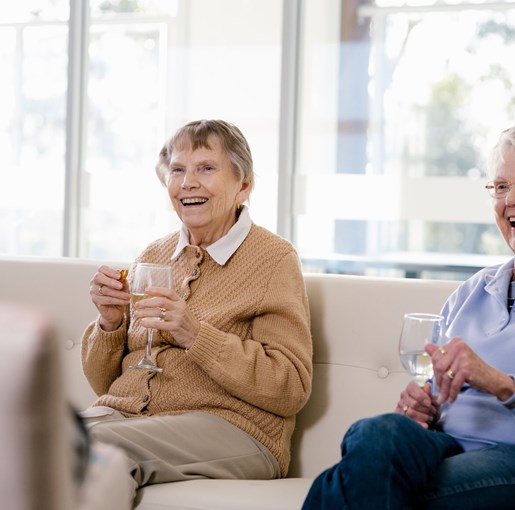 Step 3 - Compare and decide
Now that you've explored every possible option and have completed your research and shortlisted your choices, it's time to decide. you may want to visit the shortlisted sites again, ask any other questions that may have come up and be sure they meet your wants and needs.
If you're still undecided, consider this: What village made you feel the most comfortable or at home when you walked in? Our residents tell us that from the moment they walked in, they knew which home was right for them.
So, what's next?
Get started on finding the retirement village community that's right for you .
Call our team on 1800 778 767 and we can give you advice on choosing a retirement village that best suits you.
How to downsize to move into a Retirement Village
Learn more about how to downsize to a retirement village with St Vincent's Care . We welcome you to contact our friendly team with any questions.
View all
What is a Retirement Village?
Learn more about what a retirement village is with St Vincent's Care . We welcome you to contact our friendly team with any questions.
View all
What is home care?
Home care is health and supportive care provided by qualified professionals in the comfort of your home.
View all