Our aged care services
Residential Aged Care
Find the extra support you need to live your best life.

24/7 nursing care and a lifestyle calendar that always leaves you with something to do -- that's residential aged care at it best.
Enquire now about Melbourne aged care
Secure Dementia Care
24/7 compassionate dementia care available in a secure wing.

St Vincent's is here for the hugs, tears and everything in between. Every win, every regression, every loss. We're not going anywhere.
Learn more about dementia care in Melbourne
Respite Care
24/7 compassionate dementia care available in a secure wing.

St Vincent's is here for the hugs, tears and everything in between. Every win, every regression, every loss. We're not going anywhere.
Learn more about respite care in Melbourne
Find a home in our Melbourne aged care
From nursing homes in the heart of Melbourne in Kew and Hawthorn to the quieter outskirts of Melbourne with Werribee and Eltham, St Vincent's Care Victoria has you covered with a care that celebrates you for who you are.
Our Melbourne aged care services include:
Close to shopping and leisure
Feel welcome, valued and safe
Our people are here to ensure you can continue living as full a life as possible.
Where some see care as a service, our people see it as a mission, to provide compassion and support that befits our heritage and faith in human kindness.

Over 180 years of caring heritage

Pastoral care for emotional and spiritual support

24/7 nursing care

Allied health care from physiotherapists, dietitians and more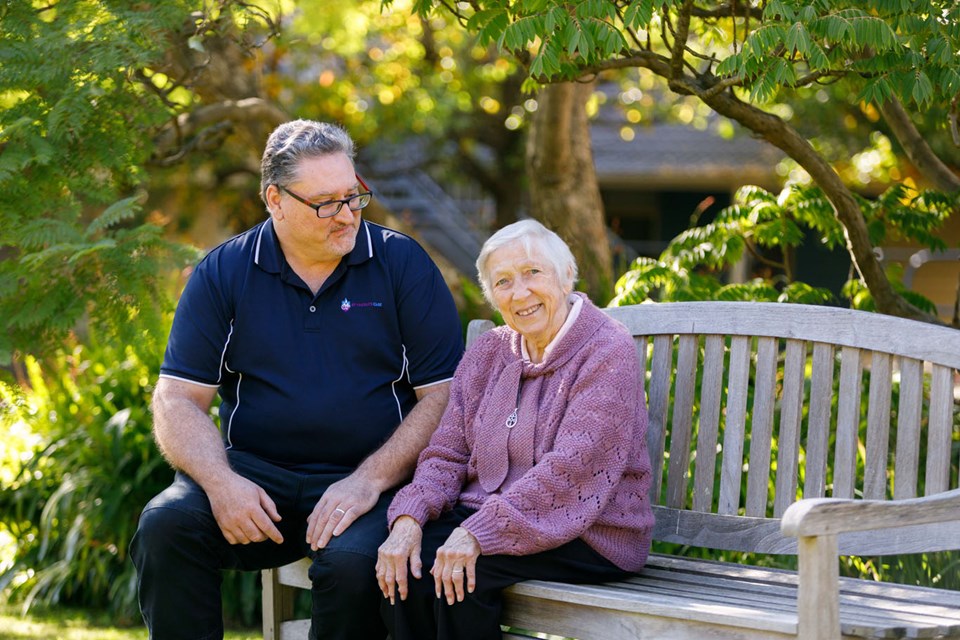 At St Vincent's, everyone looks out for you
From clinical, to lifestyle, to spiritual needs, your support team are there to support you in the outcomes you want from your aged care journey.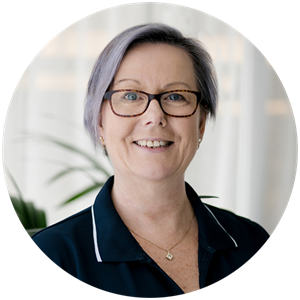 Facility manager
Responsible for the wellbeing of all staff and residents. Whatever the situation your Facility Manager is always on hand to help.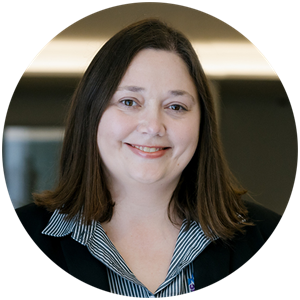 Care manager
Supports the registered nurses and lends their expertise with any health issues or concerns that need an extra set of eyes.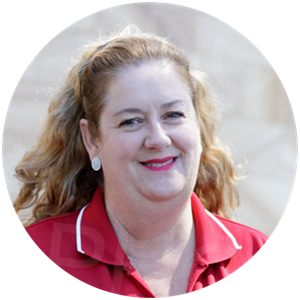 Lifestyle coordinators
Organises a lifestyle and activities program in the home that is fun, consistent and great for residents' well-being.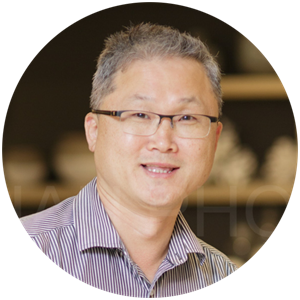 Pastoral carer
Provides spiritual and emotional care to residents, families and staff.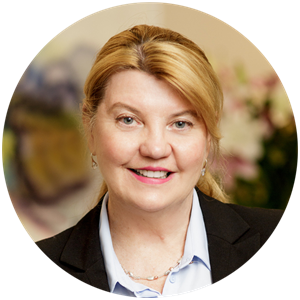 Admissions coordinators
Your point of contact for touring homes and helping answer any questions you have about aged care.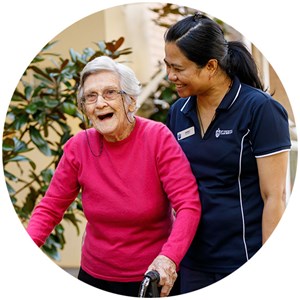 Allied health
Health specialists including physiotherapists, podiatrists, dietitians and more that keep residents healthy and happy.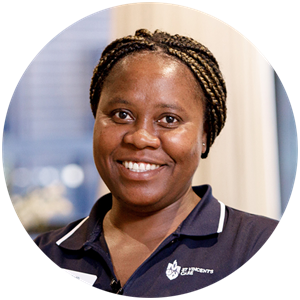 Care workers
Provide personal day to day support for you in your home. They also love having a laugh with residents!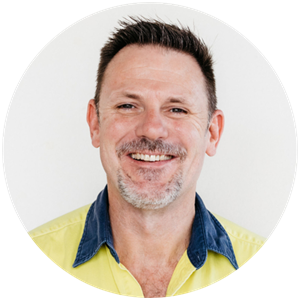 Maintenance workers
Keeps homes running smoothly through facility repairs, gardening and more!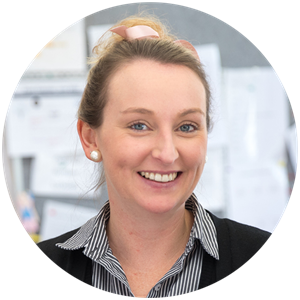 Nurses
Nurses administer medication, coordinate care plans and are the trusted go between for families and residents.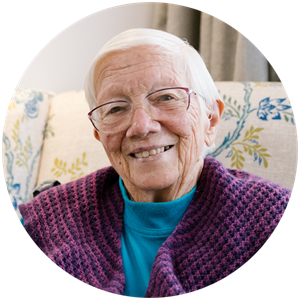 Residents
The most important members of St Vincent's communities and an important part of supporting you to feel welcome, valued, and safe
Volunteers
Assist the pastoral care and lifestyle teams to make life in the St Vincent's community brighter and better
Learn more about our staff & qualifications
Every staff member meets the legislative requirements for working in aged care and are carefully vetted upon application.
Every care worker, nurse and volunteer must have a current police check to work at St Vincent's.
Every staff member wears a uniform relevant to their role so they're easily identifiable.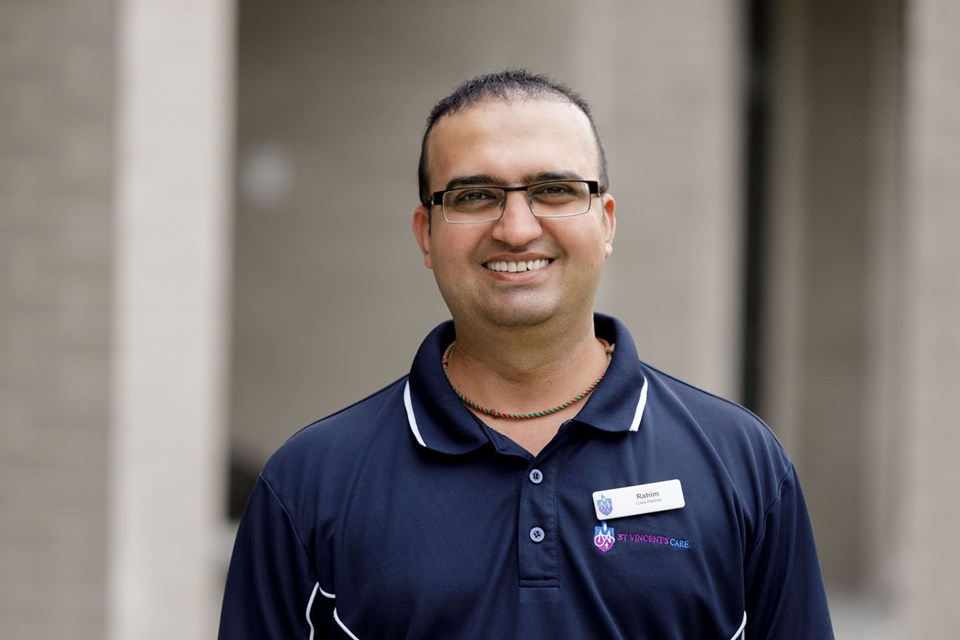 The 4 Steps to Get Aged Care
Step 1
Call our team
St Vincent's can help guide you through the start of the aged care process as well as the do's and don'ts of getting the assessments and support you need.
Step 2
Take a private tour
Tour a St Vincent's home and make sure it's the right community and setting for you.
Step 3
Make a plan
Work with your care team to create a tailored care and lifestyle plan that's ready for you when you move
Step 4
Move in
Move in and meet with your week one support team of managers, care workers, pastoral carers and lifestyle coordinators who will help you get settled into your new ho
Who is St Vincent's Care?
St Vincent's Care is a not-for-profit Catholic provider of aged care, retirement living and home care.
Some quick facts about us:
We are connected with the St Vincent's Hospitals
We aren't connected with Vinnies
We put this page together so that you have a better chance of finding an aged care home near you that ticks all the boxes.
We want everyone to find the perfect home that works for them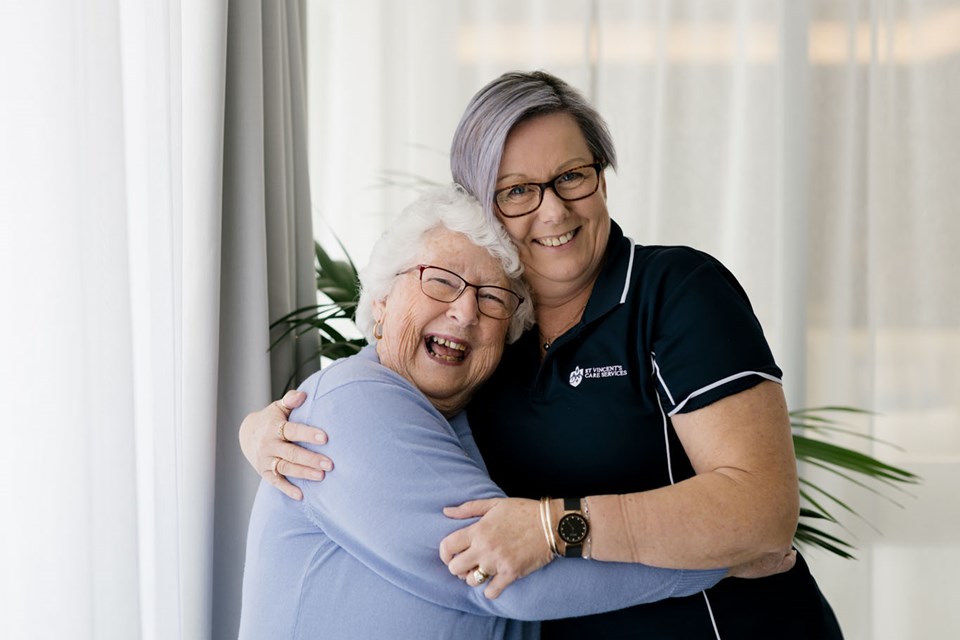 The truth about aged care
Dear reader,
Before reading further, there's one thing - above anything else – that I want you to know about the aged care journey:
Even if it doesn't feel like it right now - you're doing great!
Yes, it's true that I don't know your exact situation.
Or where you've come from.
Or where you're going.
But the reality is, that I do know from the many thousands of people who call St Vincent's 'home' what the aged care journey can be like. I know how difficult, emotional and confusing it can be. I know how hard this change in life and circumstances can be. And I know that admitting you need some help is hard.
So, let's firstly take the pressure off yourself.
Experience tells me that you've been doing the very best you can with the resources and knowledge that you have. So, well done for getting this far caring for your loved one.
Acknowledging that you can't do this journey alone is the very first and most important step – and the truth is, nobody can!
That's why at St Vincent's we have teams of people working together to, not only make your loved one's entry into aged care as smooth as possible, but more importantly, to make life the best it can be once your loved one has moved into their new home.
And why this matters is because at St Vincent's we truly believe this step isn't the 'beginning of the end', but rather, there is much still to look forward to!
That there is life still to be lived and St Vincent's is here to celebrate you.
And that despite the difficulties that may come - we are in this together!
On that note, if you haven't already, I highly recommend you get in touch with any of the St Vincent's team to help you on your way.
As I said earlier, the process of entering into aged care is rarely a simple or easy process, so I want to again encourage you - because no matter how excited, concerned or even frightened you might feel about this chapter of your loved one's life, trust me, this journey does get better and regardless of the number or ease of the days ahead, we are here to help you for as long as you need us by your side
God bless,
Lincoln
CEO St Vincent's Care
2,000+ FAMILIES IN THE LAST YEAR AND WE HAVE NOT MET A SINGLE PERSON WHO HAS GONE THROUGH AGED CARE ALONE
While navigating aged care on your own can feel like it's your only choice, there is no good reason to do it that way.
Your family doesn't get how hard it is

Your spouse doesn't get how hard it is

Your parents probably don't get how hard it is either
BUT that doesn't mean you're on your own.
In fact, there are currently thousands of others just like yourself going through the exact same thing you are.
"You feel like you've failed" - Cathy on having to get help caring for her Mum and Dad
Cathy went through the hardship of the aged care process with both of her parents.
No doubt, you're probably feeling the same way:
Coming to terms with the guilt of considering aged care
Not knowing what's next;
Not knowing if you're making even the remotely right decision;
Not knowing if anyone knows how exhausted you are looking out for your parents (and worst of all, feeling like you might actually resent your parents for it!)
It's not easy, and the truth is, it never will be.
BUT, the truth is it does get easier.
Nobody dreams of going into aged care...
And yet all of these people (and more) came to aged care and are loving it:
"Mum came here just before COVID hit, so she was sort of a bit lonely and isolated where she was."
"Mum's got community around her and the staff are all beautiful. I reckon it's the happiest she's been since Dad's gone. Just observing her being a part of the community and actually participating in the activities."
"I've only had the awareness since Mum's settled that her favourite time ever when we were growing up was sitting around a table with family and friends having a meal and having a laugh."
"And since Dad's been gone, Dad's been gone coming up to 13 years, that she's eaten so many meals alone. And now she's got her gang. Like she's got her beautiful table and she's getting to share three meals a day with people."
"That is such an absolute blessing because she's actually got that connection again. I think that's made so much of a difference in her mental health."
"There's this 'on-tap company' that she has, but she can always go back to her room to be alone."
"I spoke to her the other day and asked what she'd been doing and she said, 'I don't know, love I've just been busy."
"I mean that's the best thing in the world for Mum to be busy like that."
"She's just loving life."
Daughter of aged care resident Val, Jenny talking about her mum's transition into aged care
"I was pretty depressed because I had a big struggle to get walking again. It was really, really hard and painful. I wanted to go. I wanted to die. It was so painful."
"I was happy to come here and relax. I didn't want to go home."
"Noone at home, there on my own. I've been on my own for years. I don't feel lonely at all. The girls are so good and they come and give you a cuddle sometimes. The girls are so good. And I've made friends with them."
Aged care resident Joan on fracturing her hip and life in aged care
"That was the only thing I'd fallen a couple of times. Oscar was pretty good, but I was trying to shower him even though he was older. I had to rely on the family to go and get things. So, you don't want that. They've gotta live too. You know, and the boys were very good, but we knew we had to come [to aged care]."
"I'm very content and the family are so happy that I'm happy."
"You don't have to cook. <Laugh> Don't have to shop."
"[In a normal house] We can sort of walk around the house and go from here to there. Whereas here now you see, I can walk downstairs and I can walk around and go to activities. You've got cards and bingo and all that sort of thing. And that's, that's all fun."
"They take people shopping and they have movies and all of that and they try to do their best to entertain people."
"One of my sons says, 'Mum, you are never in your room,' which is not quite true.
"It's very nice, you know. Cause if somebody doesn't see you at lunch or something, they'll say, oh, I haven't seen 'so and so'. And so they check in with you."
"I'd have to say they [staff] really have been lovely. They're very caring, you know, and they seem to try to put you with the same staff that know you."
"And they [staff] were very good here. You know, they he'd been to the hospital, but they let him stay here in palliative care. It was only a few weeks, but I mean, it was very nice for him just to be here. He was right next door. So, you know, we were very lucky."
"But I tell you what, we just came at the right time. Because otherwise it would've been not good."
Aged care resident Margot on her husband Oscar and moving into aged care
"I had a fall."
"I fractured my hip, a pubic bone. So I've been here since."
"To give up your independence is the hardest, but once you realise you can't look after yourself any longer. It's good. Because everyone looks after you."
"We like just sitting on the balcony, having a drink and enjoying each other's company. Just one drink and that's all we need."
"You see one, you see the other."
Aged care resident Beth on moving to aged care and her friend Beryl
Start your search for aged care today and you won't regret it
No matter where you are on your aged care journey, start looking now. Because whether you're in a fluster to get going, or you're just broaching the idea of aged care early, the more you know the better you'll feel.
Find a place that the grandkids will actually want to visit
That brothers and sisters are proud that you picked
Where your Mum or Dad feels loved by staff who put them first
Where privacy and safety comes first
Where who you are as a person is celebrated
How to choose the best aged care home for Mum or Dad in Melbourne
Work out your parent's care needs | Make a shortlist | Book in a home tour
Posted 9th October 2023 | 6 minute read

The right level of care, close to you, at the right budget that works for your loved ones, mum and dad and the whole family: that's the goal. And we've got 3 steps to get you started:
Step 1: Work out your parent's care needs
An ACAT assessment helps you know exactly the type of care and support you need. Without a clear understanding of what your needs are, choosing the right aged care home is nearly impossible.
You could find the perfect home without an ACAT, but find out soon after that they can't actually provide the right level of care that you're looking for.
So, before anything else, make sure you've had your ACAT assessment.
Call us on 1800 841 490 to get started. We can help prepare you for what the Aged Care Assessment Team (ACAT) might ask, and how to get the most out of your assessment.
What an ACAT assessment is and how to get the most out of it
Step 2: Make a shortlist of different homes
There's over 750 aged care providers in Victoria and hundreds in Melbourne alone, so where do you start when looking for the home that works for your loved one and family?

Narrow down the search
Here's some questions to ask, or things to consider when looking for homes to add to your shortlist:
Are the services you need available? (see Step 1)
How much does it cost? Even with government assistance, there still may be fees you will be charged.
Are they nearby family or someone who can visit?
Do their values align with your own?
Would you prefer to live and be cared for by a not-for-profit provider or a aged care business?
Remember: Always preference quality of care over the quality of buildings. If you can get both then that is ideal, but it's always better to have good care in an older home than bad care in a newer home.
When you have a good idea of providers that answer the above questions, make a shortlist of the homes that work best for you and your family. Now that you have a list, you can request to tour locations to see them for yourself in person.
Key providers in Melbourne that can help you on your search
Aged Care Guide:
https://www.agedcareguide.com.au/nursing-homes/melbourne-vic

Aged Care Online:
https://agedcareonline.com.au/residential-aged-care/victoria/melbourne?range=10

Not only will these organisations help you collate a list of providers that work for you, they can help you make an unbiased decision for what kind of home will work best for you.
If you're still feeling stuck though, at St Vincent's we have a key team of staff that can help you get started in aged care.
Step 3: Book in a tour of the aged care home
The tour is arguably the most important part in choosing an aged care home. Here is where you can meet a skilled admissions coordinator to help you navigate the aged care system and when you're there, you can keep an eye out for the signs that the home could be the right one for you.
Here are the things to consider (and ask) when on tour:
Does it feel welcoming?
You know when a place feels right. A well-kept home is a reflection of the care.
Do people smile and say 'hello' as you walk by? Does the home 'feel' welcoming? Learn to trust your instincts in this, they can often be right!
Does it look clean? Does it smell nice and fresh? These can be some important indicators as to the quality of the care of the home and how attentive staff are.
Does the home have nice spaces with art, flowers, and decorations? Does it have natural light and interesting views?
Are the gardens and grounds looked after?
Are there different spaces to enjoy with other residents and visiting families as well as smaller spaces for more personal interactions?
Remember: When choosing a home, focus on care. A home can have all the fancy fittings and amenities in the world, but without proper care it will never be right for you. Find somewhere that feels like home. Somewhere with a community of staff and residents; not just the fanciest building on the block.
What is the leisure and lifestyle program like?
Residents are at their best when they are happy and engaged. The last thing you want is a loved one spending their days just sitting alone in a room. Ask about leisure and lifestyle calendars, get a feel for the community and, if you're lucky, it's great if you can see some activities in action too!
Things to look out for include:
Are the staff and residents smiling? Is there plenty of activity in the home?
Are there people left alone by themselves, or is everyone accounted for and having a good time?
Do staff have friendly conversation with residents and each other?
Are there engaging activities happening? Is there music and singing?
St Vincent's has an example lifestyle calendar you can view.
What is the food like?
Look for aged care homes that do their cooking fresh on site. You can request a tour at mealtimes to see and smell what the food is like and that can be a good measure of how the food is. Trying the food is maybe not the best idea as it is usually tailored to what residents like (and maybe not you) but certainly seeing and smelling what the food experience is like is worth doing.
Also, ask if there are qualified chefs making the food and request a copy of the menu if it's available. All of these little requests will go a long way in giving you confidence in the quality of the food in a home.
Check out an example of an aged care menu.
How can I be sure my loved ones are getting everything they need?
A question like this is a great lead in to identifying the style of care that's offered. What you really want is a style of tailored care that treats every resident as an individual.
An explanation of care plans and how these are tailored to each resident should be another important aspect of care that is brought up. If this isn't a topic of conversation, you should make it one, as the style of care plays a major part in how your loved ones are looked after.
What checks are in place to ensure quality service is being provided?
This is a question best directed at clinical staff, but it's important you have peace of mind about how the process works for managing care plans and catering for changes in health.
Who will be providing the services - a nurse, aged care worker etc?
Similar to the above question, getting a clear understanding of the different roles in aged care is very important. Not only does it help in understanding who to ask for different questions, but it also helps you understand who you'll be helped by the most day to day.
Will my services be provided by the same person each time?
Continuity of care is really important. Having a consistent group of staff helps a home feel more stable and can also help residents be more settled, with familiar faces and a familiar routine.
How are any concerns or complaints handled?
Having a clear path to concerns and complaints is essential. The last thing a family member wants is for them to turn their back and not know whether their loved one's concerns are being paid attention to. Getting a clear understanding of the complaint or concern process is essential as both a resident and a family member.
The big question: Can you trust them?
The most important question to ask yourself is if you trust the home and/or provider. You are trusting a loved one into someone else's hands. You don't want to doubt the care and ability of the people caring for your loved ones when your back is turned.
Is the provider forthcoming with information?
Can they answer all the questions you ask them?
Are you confident that they can care for your loved one as well as you can?
To get a better understanding of the kind of qualifications and signs to look for in aged care staff, you can check out St Vincent's staff information


Parting thoughts
You've looked at every possible option, taken notes and exhausted every question you could ask and you've finally arrived at a place where you can make a decision.
While it isn't always possible to be certain, by following some of the tips on this page, you can make the best decision with the information you have.
BUT, there is a lot more to aged care than tours and finding the right home. We've provided answers to some questions we get all the time when it comes to aged care that we hope will be of some help to you.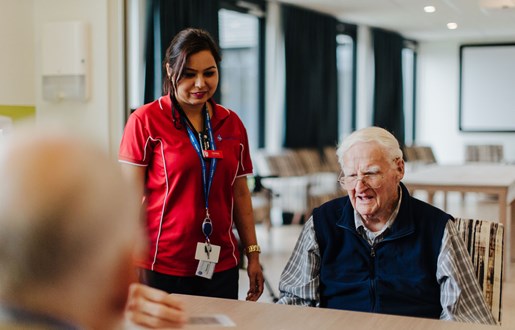 Werribee
St Vincent's Care Werribee is a contemporary, boutique aged care facility, set in the heart of the Wyndham Health Precinct so you can be sure that you have everything you need to live a healthy and happy life.
On top of the amenities, Werribee's full lifestyle program means there's rarely a dull moment. Pyjama parties, sing-a-longs, games, bus trips, intergenerational visits and more, form only a small part of the lifestyle residents enjoy while living at Werribee.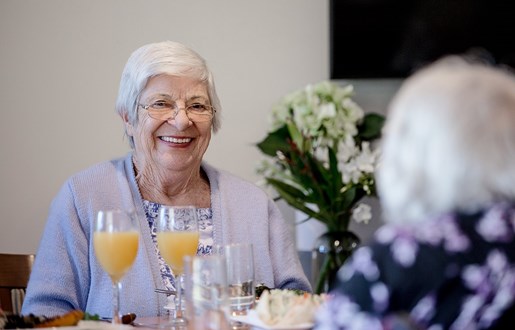 Eltham
Sitting amid beautiful, open acreage is St Vincent's Care Eltham, a place where residents look upon their rooms, living spaces and gardens as their home.
At Eltham, you can mix in with people for a board game, a quiz or some exercise with the diversity of lifestyle activities on offer meaning that no day's activities are ever the same.
It's the staff that makes this place. They work together to create a great atmosphere through helpful care that joyfully celebrates who they are as individual people.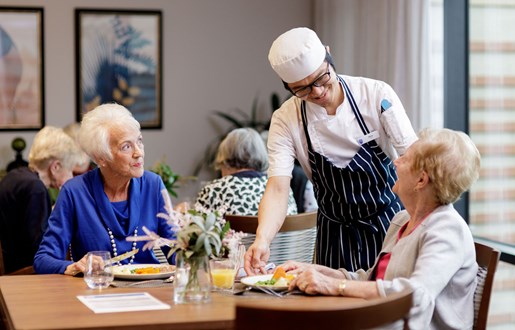 Kew
Set within the stunning surrounds of Studley Park, St Vincent's Care Services Kew is setting a new benchmark in aged care living with premium amenities and a level of care second to none.
Complete with five star private dining experiences to share with the family and superb care and support, every resident at Kew is celebrated as an individual by St Vincent's caring staff.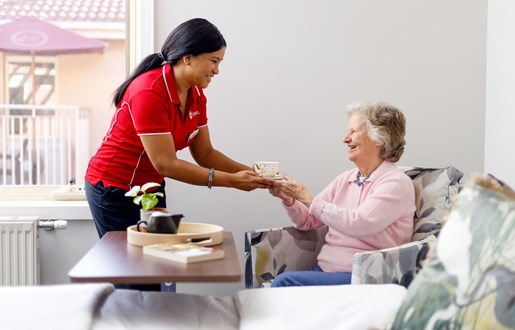 Hawthorn
At St Vincent's Care Hawthorn (Mary Mackillop Aged Care), there's a warm feeling that goes beyond the facade of the building.
Staff call out your name as you pass them in the hallway and from the cleaners, to the carers, to the nurses, everything is done graciously with love and care.
What is moving into aged care actually like?
The first 30 days in aged care are known to be the toughest time for someone moving in.
So, what can you expect in the first month of moving into a home?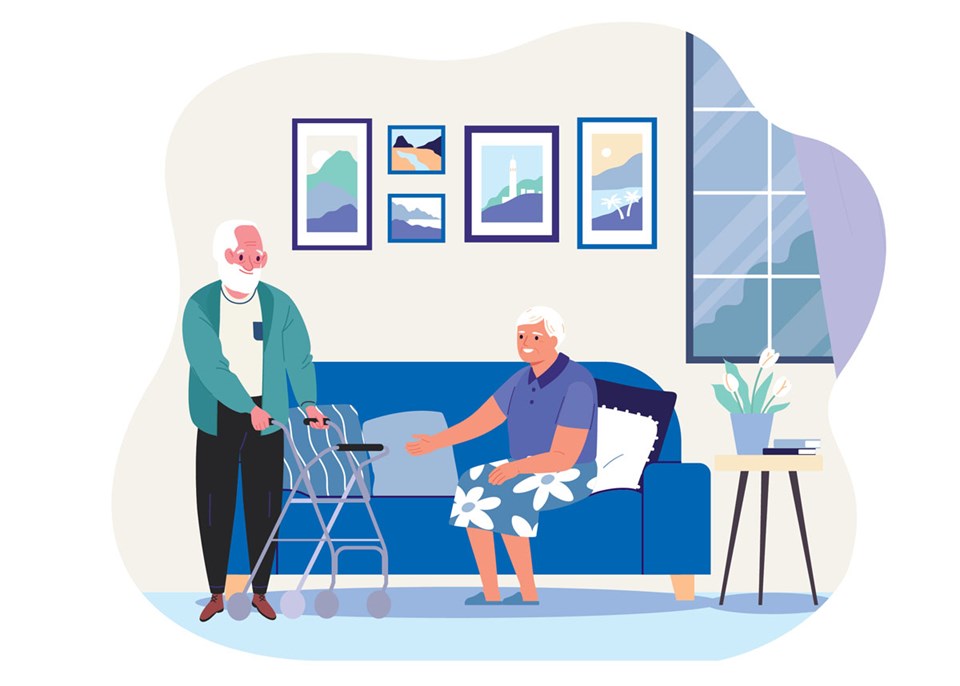 What is an ACAT Assessment?
For many families, the thought of being 'assessed' is a scary one.
Learn more about what an ACAT Assessment actually is and the steps you can take to get the most out of your assessment to make the process easy and worthwhile.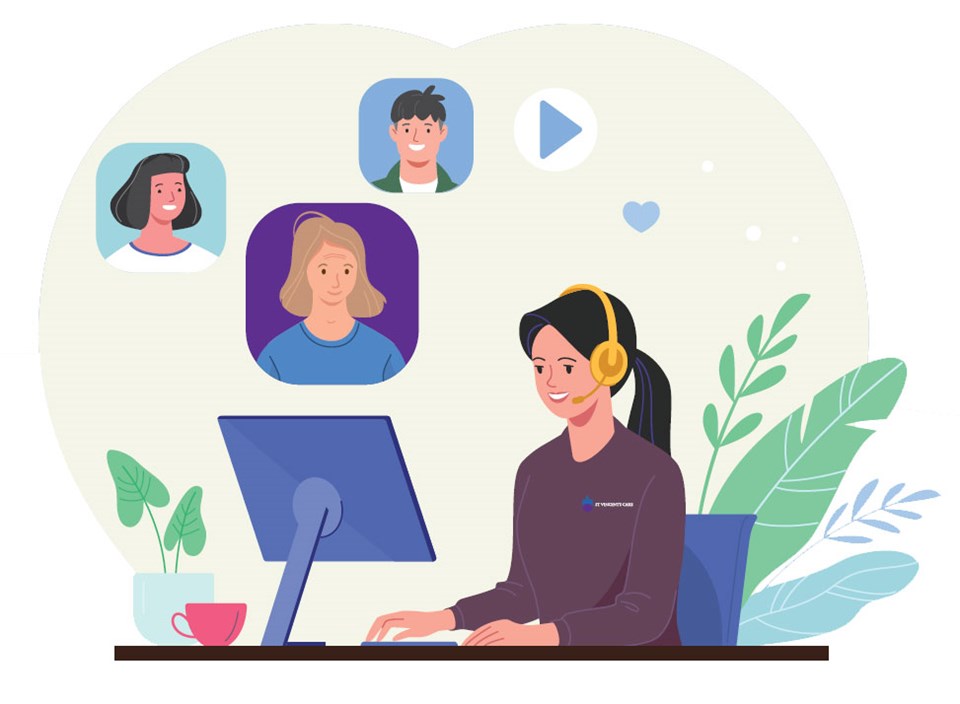 How much does aged care cost?
Even for the best and brightest, aged care is at the very least confusing.
So, if you're still unsure about how the cost of aged care works, check out St Vincent's guide on paying for aged care.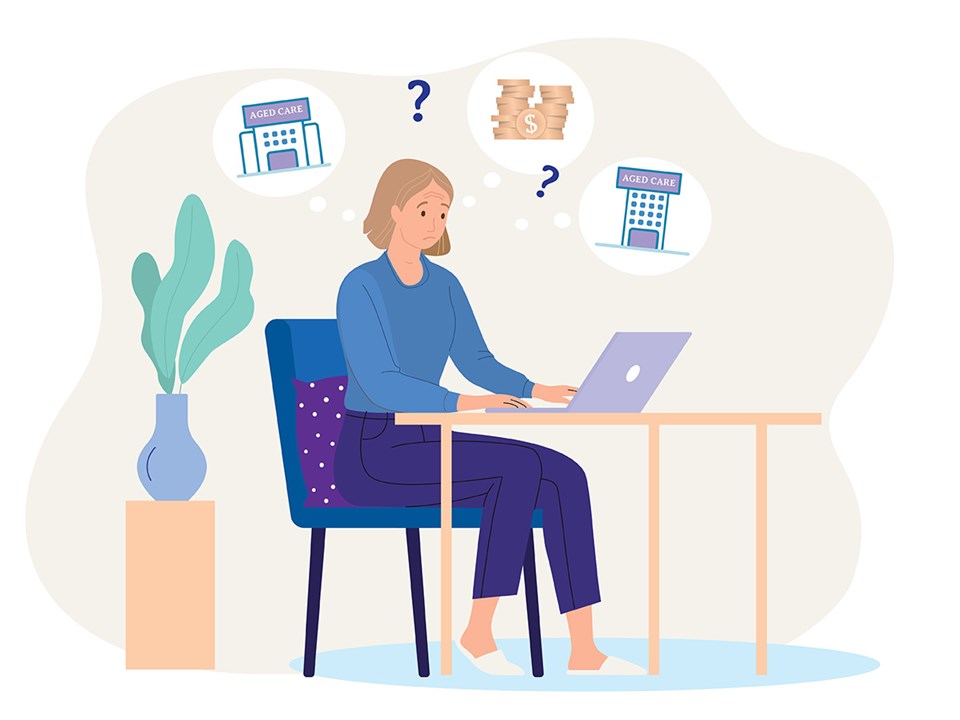 Frequently asked questions
Aged care is a term used to describe the general care and support provided in an aged care home. You might also hear an aged care home referred to as a nursing home or an aged care facility. Essentially, aged care is help and care in a friendly environment.
You can learn more about residential aged care here
An aged care and a nursing home are actually the same thing. Residential aged care is the recognized term for a place where care and support are provided for elderly people.
> What is residential aged care?
In-home care, residential aged care and respite care.
1. In-home care is extra support for you in your home as you age. This could be anything from nursing services to help with getting the groceries each week.
2. Residential aged care is a place you go to when you need fulltime care and support. Residents in aged care will often have their own room and will have care workers, nurses and lifestyle staff to help support you with meals, laundry, cleaning, bathing and more.
3. Respite care is a short term stay for elderly people that gives carers a break. A resident might spend a week or two in a residential aged care home while their carer is on holiday or if they need a safe place to replenish and recover after surgery or a visit to the hospital.
Home care is support for the elderly in their own home. Aged care is support for the elderly in an assisted living facility.
People who use home care are still independent, but might also need a little extra assistance in some day to day parts of their lives.
This can be because of their age, health conditions or even just a change in living circumstances.
Home care
is a great starting point that evolves to suit your care needs as they change.
At St Vincent's, we know home is where the heart is and so we would help you to stay in your home as long as possible.
But eventually, for many, there comes a time where they need to make the transition into fulltime care to get the level of support they need to live happily and healthily.
> What care is right for me?
The types of services provided by St Vincent's residential aged care fall into three main categories:
Accommodation
Your room and all the things that come with it – including your furnishings and bedding.
Hotel-type services
Services to meet your day-to-day needs such as meals, laundry and social activities. It also includes the services that maintain the aged care home. This covers cleaning, air conditioning and maintenance of the grounds and building.
Care services
Personal care help such as bathing, eating, help with medications and carrying out health treatments. Clinical care is also available and can include special bedding, nursing services and therapy services such as podiatry, physiotherapy and speech therapy.
If you are over 65 (or 50 for Aboriginal or Torres Strait Islander people) and need at least some assistance for everyday activities, you may be eligible for aged care services.
Eligibility for aged care services may vary depending on your situation, so it's important that you get assessed through My Aged Care for what services you may need.
Choosing the right aged care home is rarely easy. But there are
some indicators
that can help point you in the right direction.
Check out our
4 step guide on choosing the right aged care home
and be better prepared for making that tough decision.
The best thing to do is to get in touch with our friendly team who will take you through the process of applying for aged care.
If you're wanting to know how to approach the conversation with your parents about aged care, you can learn more about that
here.
Your payments in aged care are broken down into
1) the cost of your care itself and
2) the cost of your accommodation

There are a few different ways you can go about paying for both of these.
Aged care workers provide day to day support for residents in their home. They help residents shower, bring them their food or even just sit down for a cup of tea. Aged care workers are supported by many other people in an aged care home including nurses, clinical managers, lifestyle program coordinators, pastoral carers, a facility manager and more!
You can learn more about our staff here
Often the first sign that you may need to consider an aged care home, is if you're not coping as well as you once did with everyday tasks. But the signs extend to all areas of your life including:
The laundry basket is overflowing
The garden isn't being looked after the same as it used to be
Avoiding chores
Missing social events
Any confusion or changes in mood
Your health is visibly declining i.e. You're not moving around the house as well as you used to, shortness of breath etc.
You're falling more frequently
You're not eating as much as you should or your groceries are expiring frequently without you realising
You've mixed up your medication or you're forgetting to take it
You're finding that you're asking for more support than usual
If you've noticed these signs, it might be time to talk about aged care with your family.
Government assistance in aged care is different for everyone so it's not always easy to say whether you can or will receive government assistance.

If you choose to enter aged care, eventually you will need to complete an Income and Asset assessment from Centrelink. This assessment will determine your eligibility for government subsidised aged care and eventually offer some clarity on the cost of your home and care.

> How much does aged care cost?
Many of St Vincent's Residential Aged Care facilities are equipped to care for and support those living with dementia. Secured rooms are often available in our aged care facilities, with specialised care teams in place.
While we're pet friendly at St Vincent's, unfortunately pets cannot move in with you into aged care. They can however visit and many homes offer the opportunity for visiting pets through pet therapy programs and events.
Still have questions about aged care?
Got a burning question? Or not sure where to start?
Our team of St Vincent's aged care angels can help.
Monday to Friday – 8am-6pm
Saturday – 8am – 4pm
Sunday - Closed