St Vincent's Aged Care Heathcote (John Paul Village)
No matter where you look, St Vincent's Heathcote is humming. Staff wave and say hello as they pass you in the corridor; a game of bridge is happening in the lounge; a family is being hosted in the private dining room; volunteers stop by to join in on some arts and crafts.
The diversity of Heathcote and its people means that there's a little something for everyone. And when you get to approach every day the way you want to, it makes living at St Vincent's Heathcote that much sweeter.
Combine all of that with an approach to care that celebrates every resident as an individual and you'll see that they're onto something really special at St Vincent's Care Heathcote.
Come see it for yourself and decide whether the St Vincent's lifestyle is for you.
15 The Avenue,
Heathcote NSW 2233
Mon-Fri - 10am - 8pm
Sat - Sun - 10am - 6pm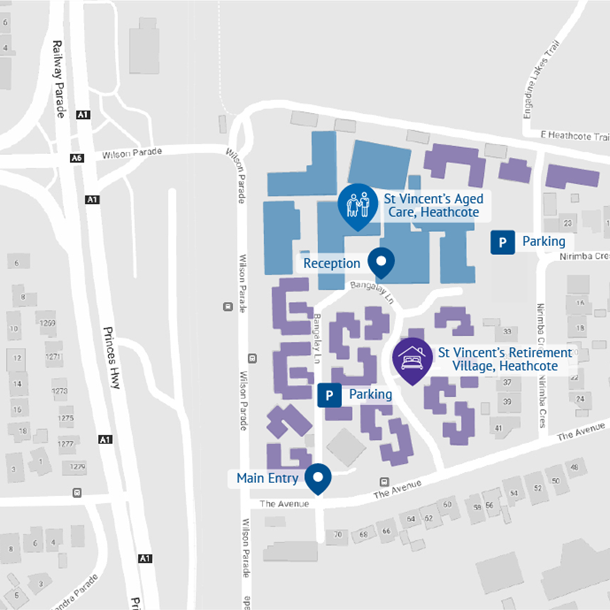 Come home to St Vincent's Care Heathcote
Our aged care services
Residential Aged Care
Find the extra support you need to live your best life.

24/7 nursing care and a lifestyle calendar that always leaves you with something to do -- that's residential aged care at it best.
Enquire now about Heathcote aged care
Secure Dementia Care
24/7 compassionate dementia care available in a secure wing.

St Vincent's is here for the hugs, tears and everything in between. Every win, every regression, every loss. We're not going anywhere.
Learn more about dementia care in Sydney
Respite Care
Need a break? Going on holiday?

Whether you're looking for respite care at home, in the community, or in an aged care home, St Vincent's has got you covered.
Learn more about respite care in Sydney
Why families love St Vincent's Care
Feel
Welcome
This is our promise to you and your family. Our people are here to ensure you can continue living as full a life as possible.
Continuity of
care
With services across Retirement Living, Home Care, and Aged Care we are best placed to help you, no matter what part of your journey you are on.
Our hospital advantage
As part of St Vincent's Health Australia, our residents and clients have access to an extensive, world class health network.
Our people
Where some see care as a service, our people see it as a mission, to provide compassion and support that befits our heritage and faith in human kindness.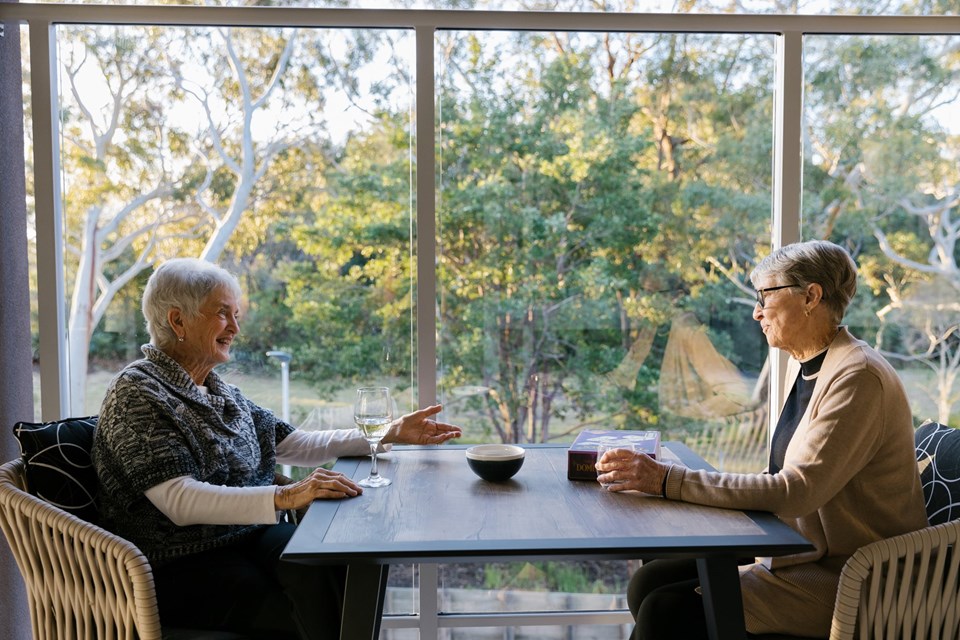 Key features of Aged Care at Heathcote
At St Vincent's Heathcote we offer a range of modern, lifestyle amenities and services to ensure you can live as independently as you choose.
Tranquil gardens and walking paths
Hairdressing and beauty salon
Community and activity rooms
Spacious outdoor barbecue area
Library and private reading rooms
Partnerships with allied health providers

Meet your Heathcote Care Team
From clinical, to lifestyle, to spiritual needs, your support team are there to support you in the outcomes you want from your aged care journey.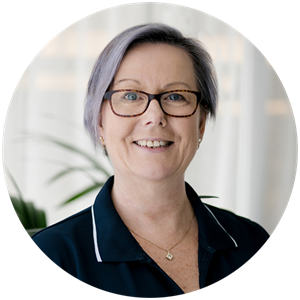 Facility manager
Responsible for the wellbeing of all staff and residents. Whatever the situation your Facility Manager is always on hand to help.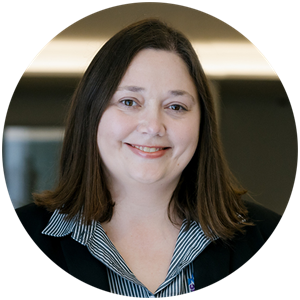 Care manager
Supports the registered nurses and lends their expertise with any health issues or concerns that need an extra set of eyes.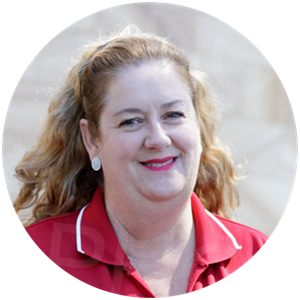 Lifestyle coordinators
Organises a lifestyle and activities program in the home that is fun, consistent and great for residents' well-being.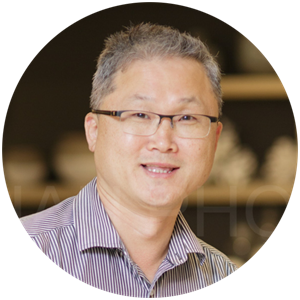 Pastoral carer
Provides spiritual and emotional care to residents, families and staff.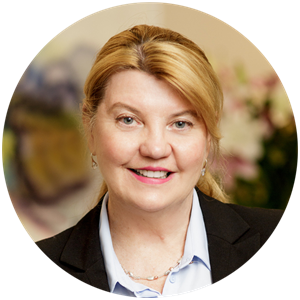 Admissions coordinators
Your point of contact for touring homes and helping answer any questions you have about aged care.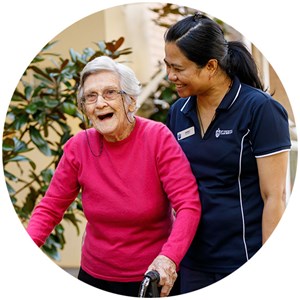 Allied health
Health specialists including physiotherapists, podiatrists, dietitians and more that keep residents healthy and happy.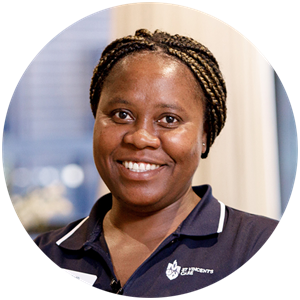 Care workers
Provide personal day to day support for you in your home. They also love having a laugh with residents!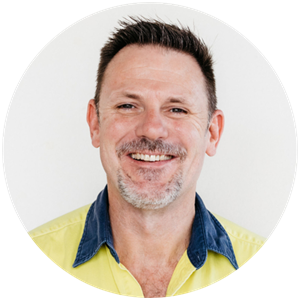 Maintenance workers
Keeps homes running smoothly through facility repairs, gardening and more!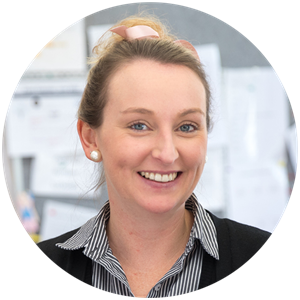 Nurses
Nurses administer medication, coordinate care plans and are the trusted go between for families and residents.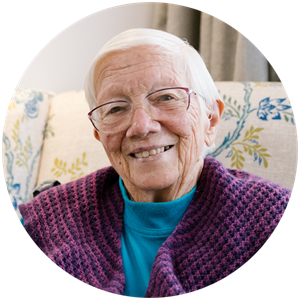 Residents
The most important members of St Vincent's communities and an important part of supporting you to feel welcome, valued, and safe
Volunteers
Assist the pastoral care and lifestyle teams to make life in the St Vincent's community brighter and better
St Vincent's Staff Qualifications
Have questions about St Vincent's staff and their qualifications? Learn more about the rules and regulations around hiring in aged care as well as some examples of training our people go through to give you the best possible care.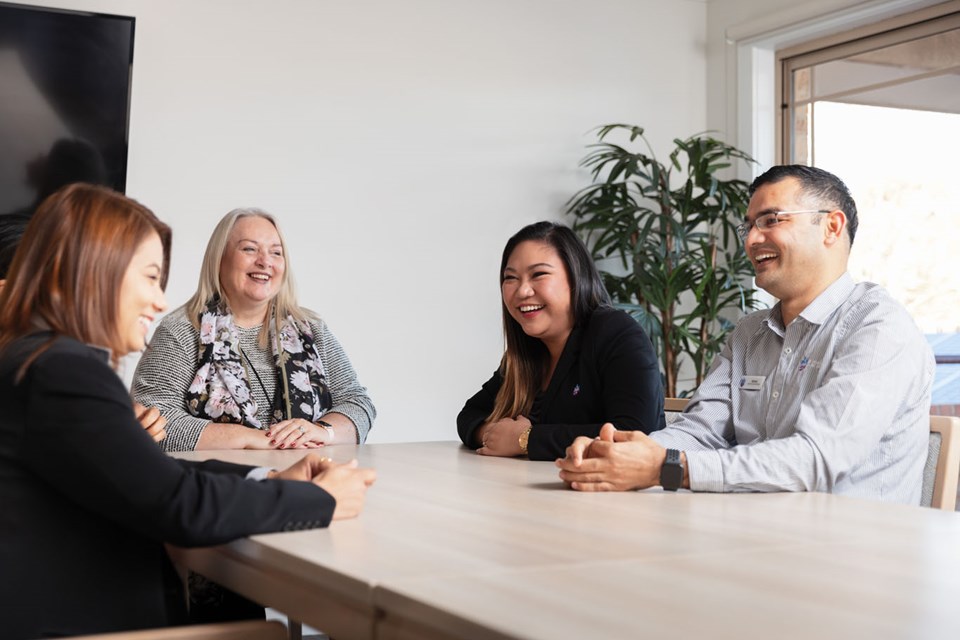 Activities
St Vincent's Aged Care Home in Heathcote offers a wide range of activities including exercise classes, arts and crafts, bus trips, pet therapy, and knitting and sewing groups.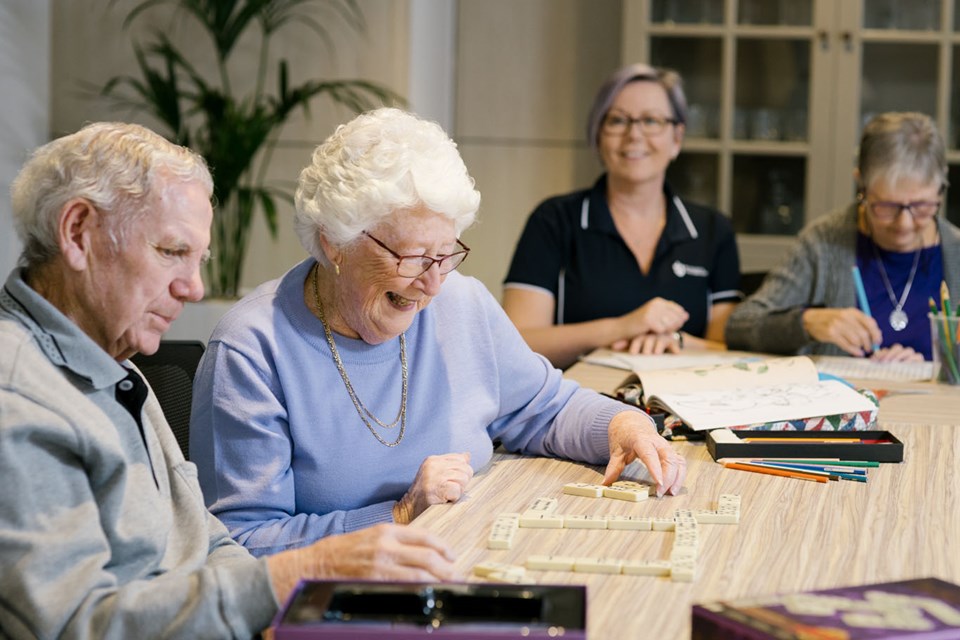 Four steps to get aged care
Step 1
Call our team
St Vincent's can help guide you through the start of the aged care process as well as the do's and don'ts of getting the assessments and support you need.
Step 2
Take a private tour
Tour a St Vincent's home and make sure it's the right community and setting for you.
Step 3
Make a plan
Work with your care team to create a tailored care and lifestyle plan that's ready for you when you move in.
Step 4
Move in
Move in and meet with your week one support team of managers, care workers, pastoral carers and lifestyle coordinators who will help you get settled into your new home.
Enquire now about our Accommodation options
How to pay for aged care
Still unsure about how the cost of aged care works? Check out St Vincent's guide on paying for aged care.
Don't regret leaving Heathcote off your shortlist!
Take a stroll through Heathcote's incredible green gardens and pathways next to Royal National Park
Walk the open outdoor and BBQ area where residents can host family and friends outside their room
See how residents host family and friends in the private dining room and community rooms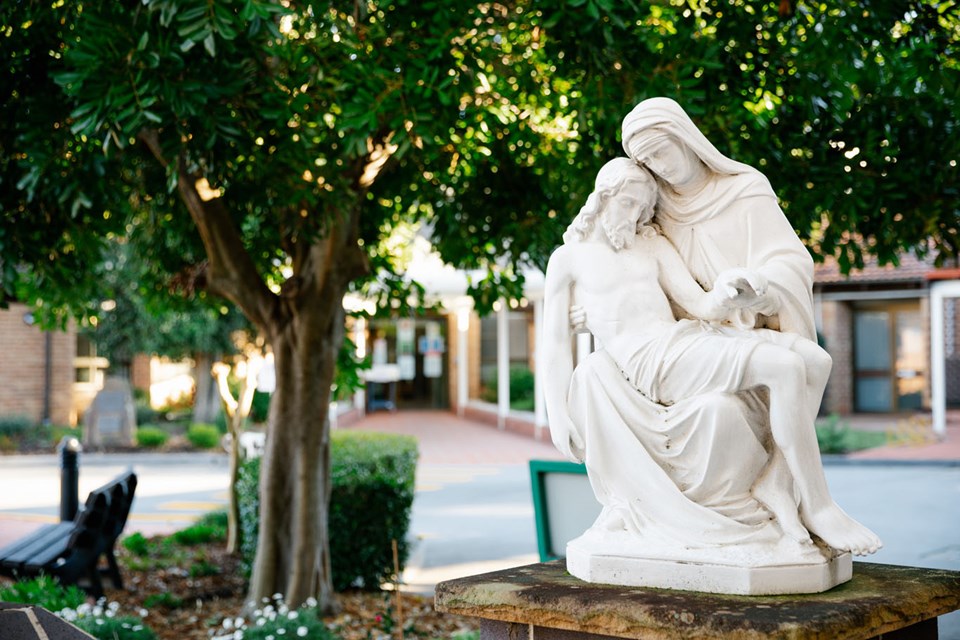 Questions people frequently ask
Aged care is a term used to describe the general care and support provided in an aged care home. You might also hear an aged care home referred to as a nursing home or an aged care facility. Essentially, aged care is help and care in a friendly environment.
You can learn more about residential aged care here
An aged care and a nursing home are actually the same thing. Residential aged care is the recognized term for a place where care and support are provided for elderly people.
> What is residential aged care?
In-home care, residential aged care and respite care.
1. In-home care is extra support for you in your home as you age. This could be anything from nursing services to help with getting the groceries each week.
2. Residential aged care is a place you go to when you need fulltime care and support. Residents in aged care will often have their own room and will have care workers, nurses and lifestyle staff to help support you with meals, laundry, cleaning, bathing and more.
3. Respite care is a short term stay for elderly people that gives carers a break. A resident might spend a week or two in a residential aged care home while their carer is on holiday or if they need a safe place to replenish and recover after surgery or a visit to the hospital.
Home care is support for the elderly in their own home. Aged care is support for the elderly in an assisted living facility.
People who use home care are still independent, but might also need a little extra assistance in some day to day parts of their lives.
This can be because of their age, health conditions or even just a change in living circumstances.
Home care
is a great starting point that evolves to suit your care needs as they change.
At St Vincent's, we know home is where the heart is and so we would help you to stay in your home as long as possible.
But eventually, for many, there comes a time where they need to make the transition into fulltime care to get the level of support they need to live happily and healthily.
> What care is right for me?
The types of services provided by St Vincent's residential aged care fall into three main categories:
Accommodation
Your room and all the things that come with it – including your furnishings and bedding.
Hotel-type services
Services to meet your day-to-day needs such as meals, laundry and social activities. It also includes the services that maintain the aged care home. This covers cleaning, air conditioning and maintenance of the grounds and building.
Care services
Personal care help such as bathing, eating, help with medications and carrying out health treatments. Clinical care is also available and can include special bedding, nursing services and therapy services such as podiatry, physiotherapy and speech therapy.
If you are over 65 (or 50 for Aboriginal or Torres Strait Islander people) and need at least some assistance for everyday activities, you may be eligible for aged care services.
Eligibility for aged care services may vary depending on your situation, so it's important that you get assessed through My Aged Care for what services you may need.
Choosing the right aged care home is rarely easy. But there are
some indicators
that can help point you in the right direction.
Check out our
4 step guide on choosing the right aged care home
and be better prepared for making that tough decision.
The best thing to do is to get in touch with our friendly team who will take you through the process of applying for aged care.
If you're wanting to know how to approach the conversation with your parents about aged care, you can learn more about that
here.
Your payments in aged care are broken down into
1) the cost of your care itself and
2) the cost of your accommodation

There are a few different ways you can go about paying for both of these.
Aged care workers provide day to day support for residents in their home. They help residents shower, bring them their food or even just sit down for a cup of tea. Aged care workers are supported by many other people in an aged care home including nurses, clinical managers, lifestyle program coordinators, pastoral carers, a facility manager and more!
You can learn more about our staff here
Often the first sign that you may need to consider an aged care home, is if you're not coping as well as you once did with everyday tasks. But the signs extend to all areas of your life including:
The laundry basket is overflowing
The garden isn't being looked after the same as it used to be
Avoiding chores
Missing social events
Any confusion or changes in mood
Your health is visibly declining i.e. You're not moving around the house as well as you used to, shortness of breath etc.
You're falling more frequently
You're not eating as much as you should or your groceries are expiring frequently without you realising
You've mixed up your medication or you're forgetting to take it
You're finding that you're asking for more support than usual
If you've noticed these signs, it might be time to talk about aged care with your family.
Government assistance in aged care is different for everyone so it's not always easy to say whether you can or will receive government assistance.

If you choose to enter aged care, eventually you will need to complete an Income and Asset assessment from Centrelink. This assessment will determine your eligibility for government subsidised aged care and eventually offer some clarity on the cost of your home and care.

> How much does aged care cost?
Many of St Vincent's Residential Aged Care facilities are equipped to care for and support those living with dementia. Secured rooms are often available in our aged care facilities, with specialised care teams in place.
While we're pet friendly at St Vincent's, unfortunately pets cannot move in with you into aged care. They can however visit and many homes offer the opportunity for visiting pets through pet therapy programs and events.